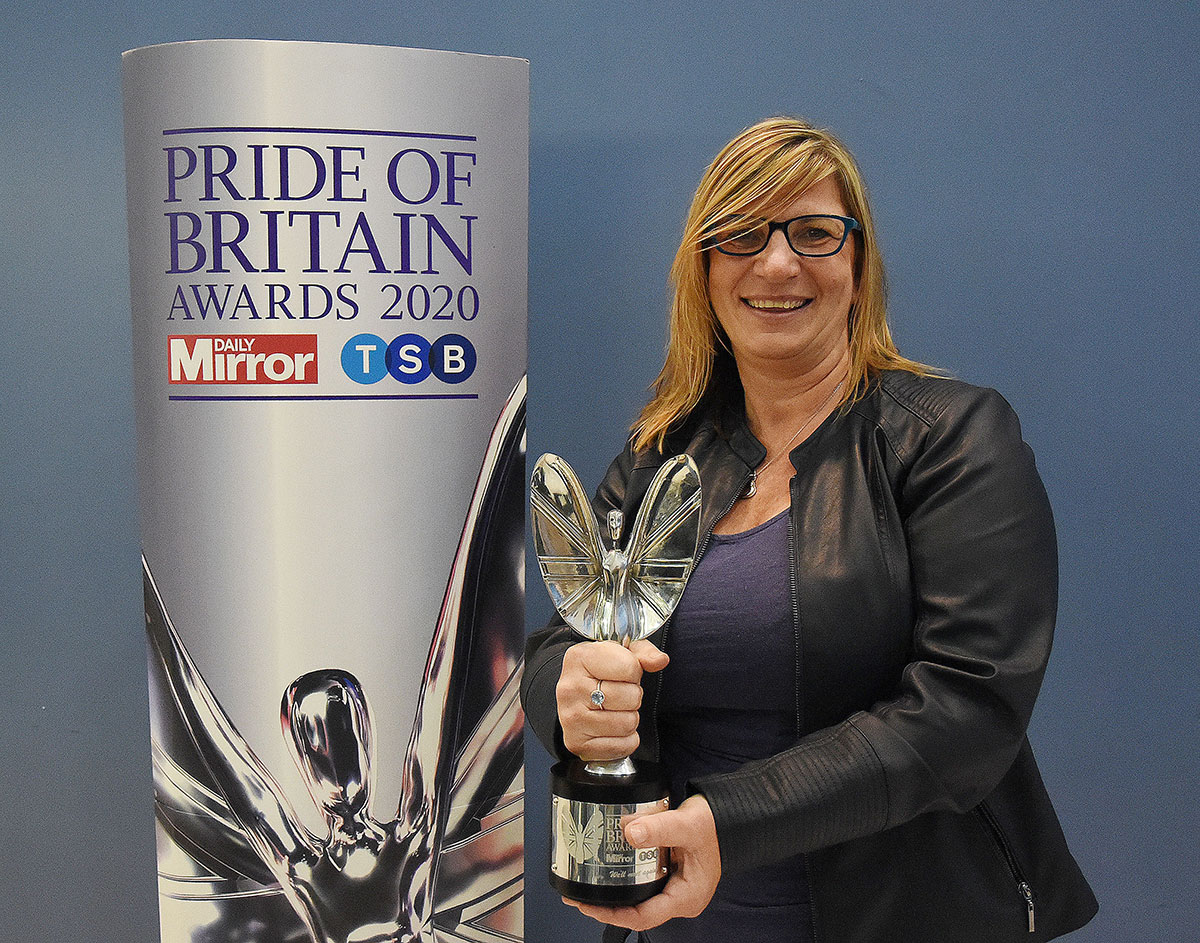 A police officer who sustained life-changing injuries when she stopped an out-of-control car has won a Pride of Britain Award, which she dedicated to "all the police officers in the UK".
Staffordshire PC Claire Bond won in the Emergency Services category; earlier this year she also won the Pride of Birmingham Emergency Services award.
In September 2018, Claire responded to reports that a car had crashed into a garage, near the route of a 10k race. Drug dealer Gurajdeep Malhi, fleeing police, had smashed into some parked cars.
Clarie tried to grab his car keys to stop him driving into the race, which was packed with runners. There was a struggle, during which she was run over, dragged along the ground and crushed against a fence.
Claire's colleague PC Dave Mullins eventually pulled her to safety. She went to hospital where she had a five-hour operation to save her shattered leg.
Malhi fled and was later arrested and jailed for 12 years. Claire, who has four children, said at his trial: "Better me than 20 runners with 20 families like mine."
The following year Claire took part in the same race, with her colleague Dave and husband Darren, to raise money for the charity Care of Police Survivors. She was in a wheelchair for the first 9km then managed to walk the final kilometre.
She said that winning the Pride of Britain Award was "an absolute honour." She continued: "And the Emergency Services Award – if you can imagine how many applications they had, that somebody has believed that my story has inspired the whole of the country, I'm really honoured.
"I dedicate this not only to Dave, who saved me, and my husband, who's been an absolute angel, but to all the police officers in the UK at the moment. It's a difficult time for everybody, but this is for them. Keep on going, do what you can, and thanks very much."
Superintendent Carl Ratcliffe of Staffordshire Police said: "Claire continues to make us all feel proud of her determination and courage."