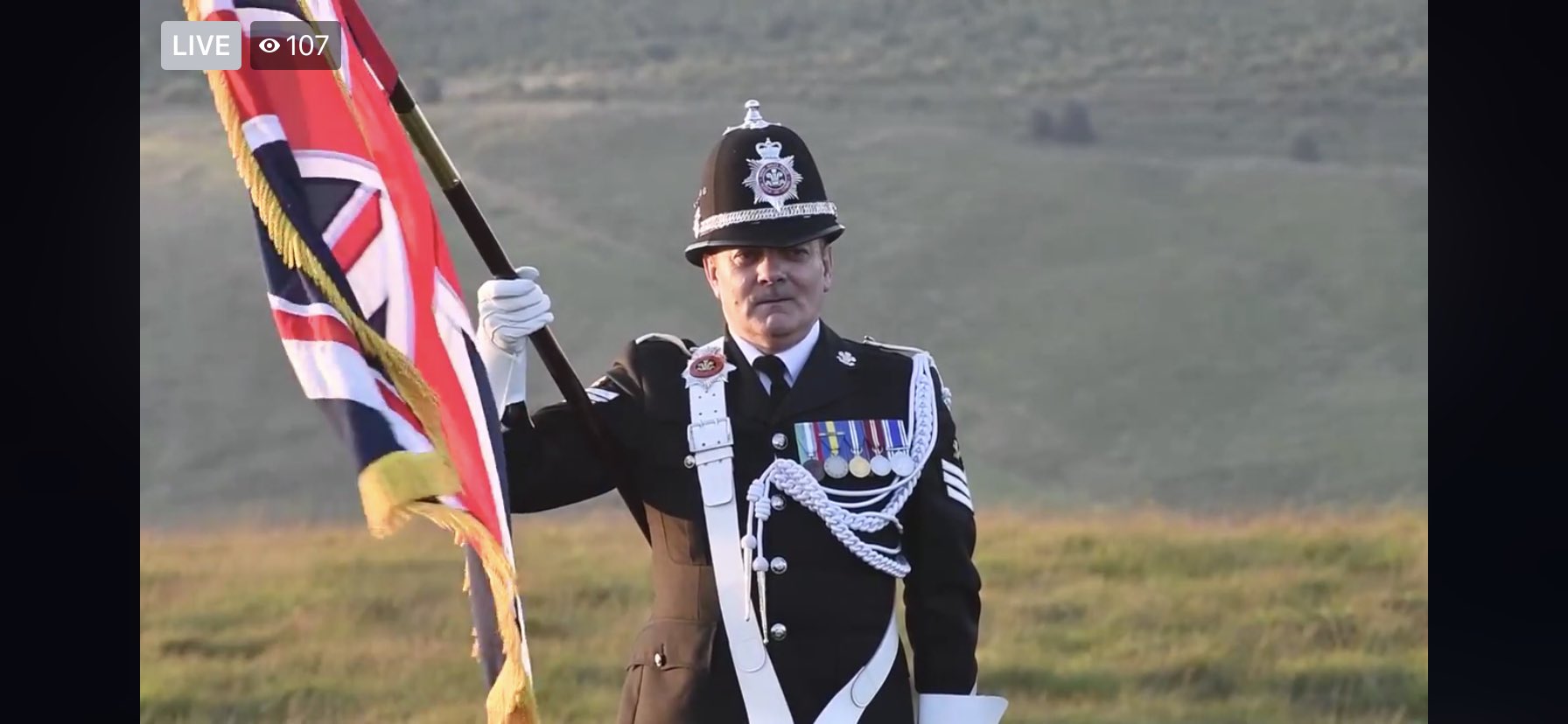 The 17th National Police Memorial Day Service – remembering thousands of police officers who have died on duty – was as emotional and moving as ever, despite being held virtually.
The online service, which featured police and religious leaders, politicians and families of fallen officers - was made even more poignant following the murder of Metropolitan Police Sgt Matt Ratana on Friday.
Prince Charles, who is patron of NPMD, paid tribute to UK police officers, saying they had "earned the admiration of the world" and would always have a "special place in the heart" of our grateful nation.
He said: "The dreadful incident in Croydon is an example of the dangers our police officers face daily. We owe our remarkable police officers the most profound debt of gratitude."
Prime Minister Boris Johnson said: "When I think of our officers I think of the extraordinary courage they show every day. The officers we remember today represent the very best of us. They laid down their lives to prevent us from coming to harm. We own them a huge debt."
Phil Jones, Chairman of Staffordshire Police Federation, said: "The NPMD was poignant and a timely opportunity to remember fallen colleagues. The tragic events in Croydon are a stark remainder to us all that policing is a dangerous job. We must also remember the families, friends and colleagues left behind."
He added: "The NPMD is an important event for all in policing, after all, we are a family. We unite in the face of adversity and look after each other, as we have seen with the events of the last week.
"The service was a moving tribute and it was nice to see HRH Prince Charles, the Prime Minister and the Home Secretary all speaking highly about the police."
The service also received contributions from the Home Secretary, who gave a tribute and a reading, and the Archbishop of Canterbury.
The British Police Symphony Orchestra played 'I vow to thee my country', with more than 60 musicians who had proudly recorded their contributions whilst in isolation from homes across the UK.
More than 4,000 police officers who have died on duty were remembered.
Officers who have died on duty over the past year had their names read out. They are Sgt Matt Ratana and PC Chris Miller, of the Metropolitan Police, SC Resham Singh Nahal, of West Midlands Police, PC Matt Lannie, of South Yorkshire Police, PC Nick Dumphreys, of Cumbria Police, DC Jon Hicken, of Dorset Police and PC Roy Buggins, of Police Scotland.
If you missed it, you can see the service again here.
https://www.polfed.org/news-media/latest-news/2020/fallen-officers-honoured-at-national-police-memorial-day/