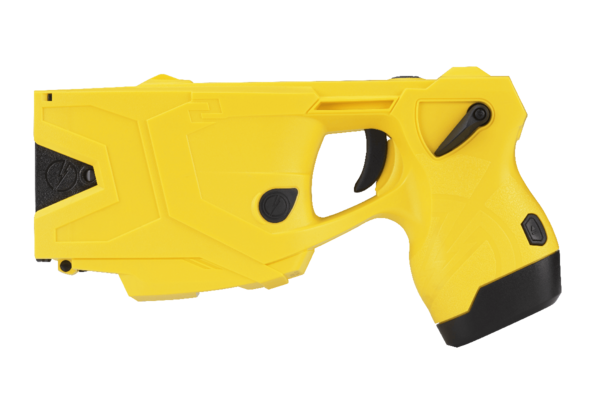 Staffordshire PCC Matthew Ellis and Federation Chairman Phil Jones both gave their support for office use of Taser following The Independent Office for Police Conduct demanding greater scrutiny of its use.
Director-General Michael Lockwood said the IOPC was "aware of concerns from a broad range of stakeholders about disproportionate use of Taser against black people and those with mental ill health."
Although the IOPC failed to say who those concerns came from.
But Staffordshire PCC Matthew Ellis rejected the calls in a Tweet stating: "[I have] not openly disagreed before with body representing all PCCs cross party [APCC]. But I do not agree there needs to be a national review of Taser training. Here, the Staffordshire Police training is in depth and exemplary."
Phil Jones, Chair of the force's Federation, added: "I share Mr Ellis' comments, in that a national review is not required and I find the comments nationally unhelpful. I fully support my colleagues in the carriage and use of Taser, I myself am still an accredited Authorised Taser Officer, therefore I fully understand the pressures officers face day in and day out. Police officers are professional, well trained and do an amazing job… they deserve our full support.
"Being an ATO is a voluntary role, one which comes with increased responsibility. Officers receive accredited training in a variety of skills, for example use and carriage, judgement scenarios, application of force, national decision making model and thorough aftercare and first aid.
"Police officers put themselves in harm's way every single day to protect the public and bring offenders to justice. A Taser is an effective tool that officers can make the decision to deploy in order to protect themselves or another and any decision to use it is an assessed decision."
Phill Matthews, the Conduct and Performance lead of the Police Federation of England and Wales, added: "We do not recognise, and disagree, there is a disproportionate use of Taser against BAME communities or people with mental ill health – and we are certainly not aware of any concluded cases where an officer has been criticised on their use of Taser by the IOPC.
"But of course, we will wait and see if any recommendations or findings come out of its investigations, and if so, we will work with the IOPC to change policy."