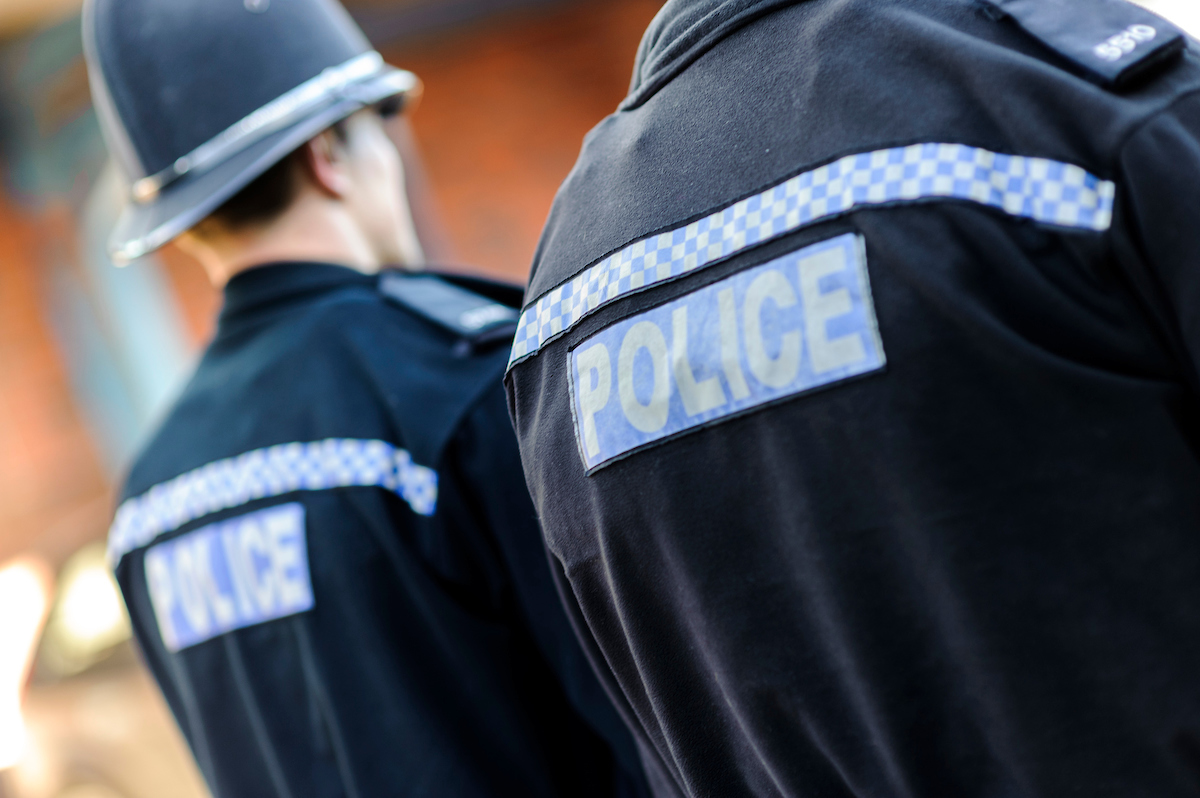 Staffordshire Police officers have been praised for their bravery and dedication after coming under attack at the Port Vale v Stoke football match.
Chief Superintendent Wayne Jones, commander for the policing operation, said: "I would like to express my thanks to all the officers that helped us deliver a challenging policing operation."
 During the fixture there was considerable damage caused to sections of the away stand as seats, toilets and windows were all broken. Disruptive behaviour from a large section of away fans at the game led to officers deploying public order tactics to restore order.
 Reports at that bottles, flares and seats were thrown at police and players.
 Keith Jervis, Chairman of Staffordshire Police Federation, said the match was a difficult and challenging event, firmly policed by officers predominantly on cancelled rest days. He praised his colleagues for their work.
 Keith said: "I would echo everything Chief Supt Wayne Jones has said. Our colleagues showed bravery and dedication. Sadly a minority of what can only be described as morons were intent on causing damage and disorder.
 "Officers did a superb job and feedback from the public has been great."
 Dave Stubbs, one of the Stafforshire Police Federation Representatives who supported colleagues at the match, said: "Proud as to how my colleagues dealt with the serious disorder they faced tonight by brainless thugs calling themselves football fans. I witnessed first-hand some of the violence they faced. Thankfully no officers were seriously injured."
 Chief Supt Jones added: "My officers have shown bravery and dedication tonight and the support from stewards and partners has been first class in ensuring that those intent on fighting each other were unable to do so. I am also grateful for local pubs working with us and shutting early to ensure the safety of those in Burslem.
"This kind of behaviour is not acceptable and I would like to reassure you that we will do all we can to bring those responsible to justice."
 Insp Andy Chapman Tweeted: "Just got back from policing Port Vale v Stoke City. For such a proud city, the behaviour of some of the 'fans' towards each other is completely indefensible at what should be a family friendly event. Very Proud of my @staffspolice PSU in very challenging circumstances."
 ACC Emma Barnett Tweeted: "Proud of @StaffsPolice deployed to the football tonight V challenging op having to deal with mindless violence, disorder & damage caused by a minority. Thanks to all colleagues involved - many on cancelled rest days - those in command, in support & esp those on the front line."