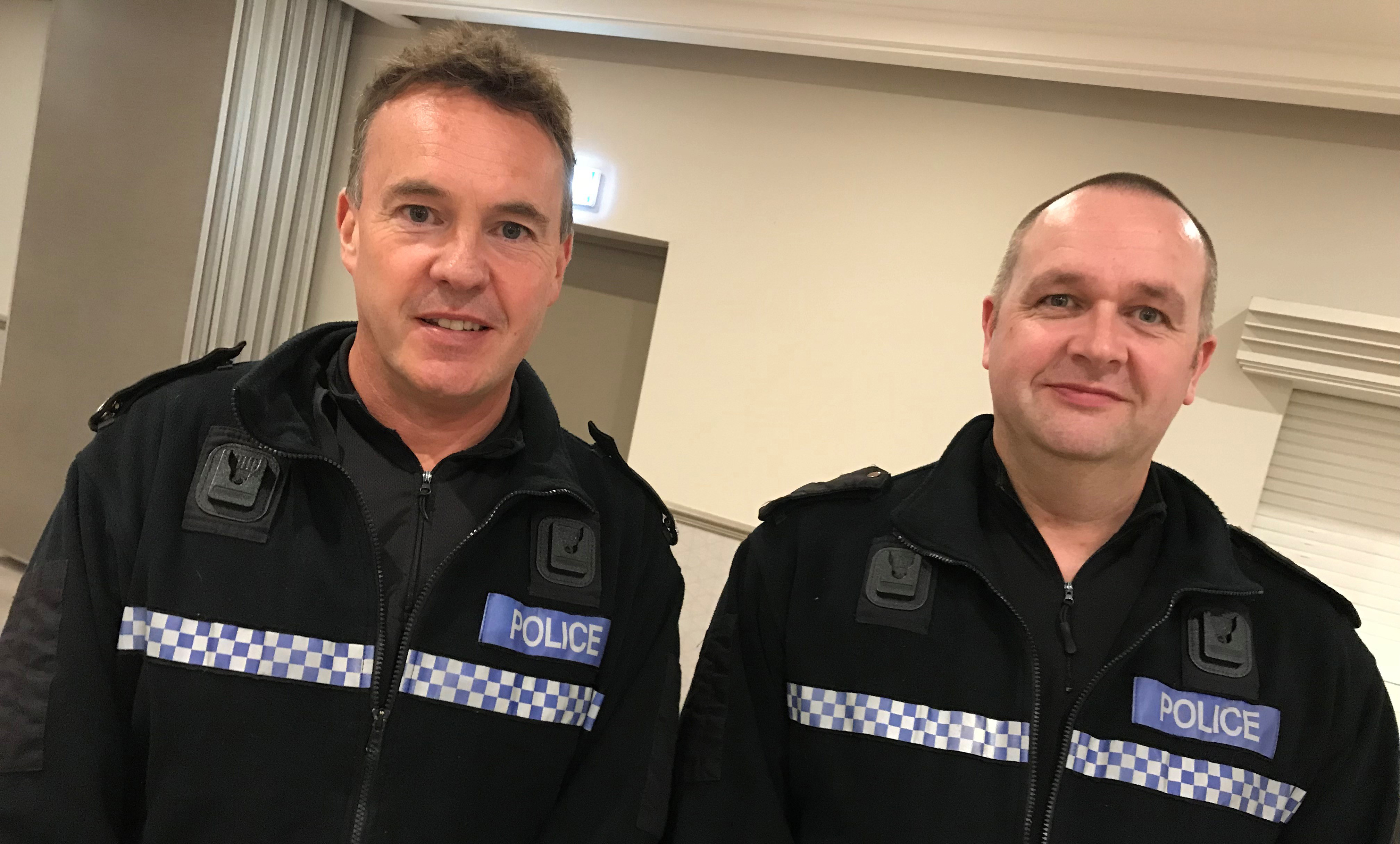 Two Staffordshire Police officers have explained how the Police Federation and the Post Incident Procedure (PIP) process saved their careers.
PIP is the term applied to the management and investigation of any policing activity that has resulted in death or serious injury - and it applies to all warranted officers. The procedure was called into place for response officers PC Tony Collier and PC Rob Goodwin when a pursuit they were involved in ended in a three-car collision with sadly victims suffering life-changing injuries.
The black box system in their car, "Spirit", malfunctioned and said the officers were driving at 100mph. A member of the public who wasn't at the incident also claimed officers were driving in an illegal manner.
They spoke about their experiences at the annual Police Federation PIPs Seminar in Leicestershire this week.
The drama began after the officers had pulled over a suspicious vehicle. PC Goodwin was speaking to the driver and had attempted to whip the car keys out of the car's ignition when the driver suddenly shot off leaving the officer clinging on for dear life.
The officers immediately chased after the offender, who had a warrant for immediate recall to prison, but after several miles doing only moderate speeds, the errant driver crashed into two other cars, seriously injuring three other people.
PC Goodwin said: "Over a 15 year career it was probably the worst day of my policing career."
PC Collier paid tribute to their Federation representative Dave Stubbs and the Post Incident Manager. He said: "There was a very calm approach, no bullying or finger pointing – these are the people looking after you. I was quite glad there was no separation and although I was very worried, I could feel that wraparound support."
PC Goodwin added: "The most important thing was that we were given time. There was no pressure put on us. We had great support from the Federation and Occupational Health. In fact, if I hadn't had the support of Occupational Health, I don't know if I would still be in the job."
The investigation found that officers should not face any criminal or disciplinary charges and the Spirit system was removed from all Staffordshire vehicles after evidence from the officers' Body Worn Video (BWV) was used to calibrate the actual speed of their car.
PC Collier said: "It was a worrying time for me because it was very apparent how serious the nature of the incident was. But the PIP process, is a framework which allows you to do a number of things. One is to recover to best that you can because I don't think you ever get over it fully. It also allows best evidence to be given as a significant police witness to the incident. And it puts a little bit of structure around how all the individual events that go on. It's extremely important."
PC Goodwin added: "I feel that if that PIM hadn't gone ahead I don't think I'd have got through it, let alone stayed in the job." He paid tribute to the emotional, practical and financial support provided by Staffordshire Police Federation, which covered all the legal bills.