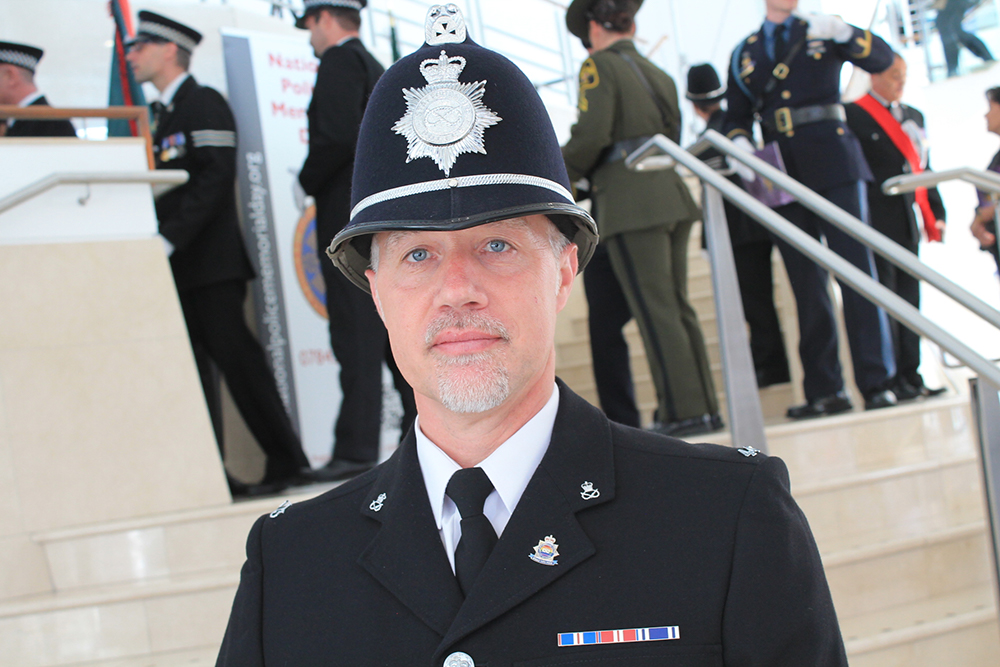 Staffordshire Police Federation has paid its respects to the thousands of police officers who have been killed in the line of duty at National Police Memorial Day.
Staffordshire Police Federation Chairman Keith Jervis attended the service at the Waterfront Hall in Belfast, along with families, friends, colleagues, senior officers, and Government officials from across the UK.
Speaking at the event Keith said it was important that Staffordshire Police Federation attend the ceremony to pay tribute to those that paid the ultimate sacrifice for serving the communities of England and Wales.
He said "It's right to remember those that paid that sacrifice and those mothers and fathers and relations that are left behind with just memories. It's important we remember just what their relations gave up."
The ceremony was led by Reverend Canon David Wilbraham, National Police Chaplain, and was described by Home Secretary Sajid Javid as "an important and poignant reminder of the courage shown by the police each and every day."
Candles from each of the four nations of the United Kingdom of Great Britain and Northern Ireland, were lit by loved ones to remind us of the undying flame of devotion and commitment, exemplified by those whom we remembered today.
Representing Northern Ireland: Joseph Ferguson and Susan Ferguson O'Neill, brother and sister of Constable Michael John Ferguson, RUC, who was murdered by the IRA aged 21 years in 1993.
Representing Wales: Jayne Griffiths, wife of Constable Terence John Davies, Gwent Police, who died aged 34 years, cycling home after a tour of duty when he was hit by a stolen car which failed to stop.
Representing Scotland: Callum Alcock, son of Police Constable John Alcock, Grampian Police, who died aged 54 years, after having been in a coma for 14 years following a road traffic collision en route to Royal Protection duties at Balmoral.
Representing England: Samantha Dixon and Parker Cameron James Dixon, wife and son of PC James Dixon, Thames Valley Police, who was killed aged 39 years, when the police motorcycle he was riding was involved in a road traffic collision.
Mark Lindsay, Chair of the Police Federation for Northern Ireland, read the names of the officers who have died in the last year: Constable Steven Richard Jenkins, Gwent Police: Constable John Alcock, Grampian Police: Constable James Dixon, Thames Valley Police: Constable David Fields, South Yorkshire Police.
Chief Constable of the Police Service of Northern Ireland George Hamilton said: "The National Police Memorial Day is a fitting tribute to police officers everywhere who have died in the course of their duties to protect the public.
"It is important and indeed only right that we take time to pause to remember our colleagues and friends who have given the ultimate sacrifice and lost their lives on duty protecting their communities.
"It is a privilege for the Police Service of Northern Ireland to have been able to welcome so many visitors to Belfast for this year's National Police Memorial Day."