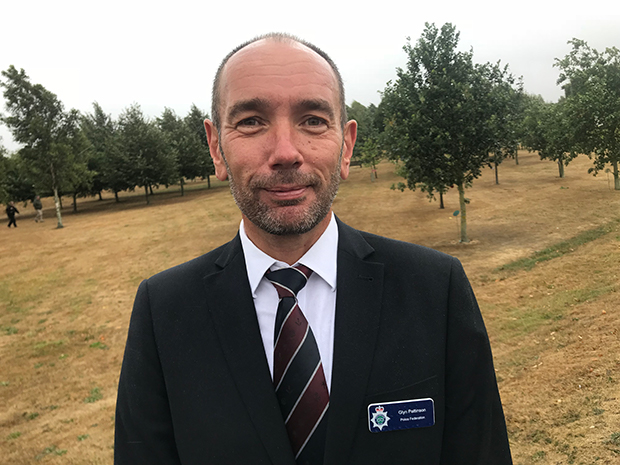 Staffordshire Police Federation has paid tribute to fallen officers at the Care of Police Survivors (COPS) Annual Service of Remembrance.
Glyn Pattinson attended the annual service to honour the memory of lost colleagues and meet their families at the National Memorial Arboretum on Sunday 29 July.
Glyn said: "I'm here to show our respects to all the police officers who, over the years have lost their lives serving the public.
"I think this day is incredibly important for everyone, but primarily the importance is for the families of the loved ones who are no longer with us. But it is also really, really important that all the policing family from up and down the country get together once a year on a day like today to remember those colleagues who have made the ultimate sacrifice."
The service was attended by more than 800 people and events took place all weekend for surviving family members. The service heard from relatives who had lost police officers on duty over the past 50 years. Staffordshire Police last lost an officer in 1994 when PC Stephen Mack was struck by a van while cycling to work at Police Headquarters.
Chief officers from all UK forces, the Home Office and staff associations were among those who took time to honour fallen officers and lay wreaths. The West Midlands Police band provided accompanying music.
Before the service, The Blue Knights motorcyclists arrived in procession to pay their respects. They were joined by more than 300 members of the UK Police Unity Tour who had cycled up in convoy from across the UK, raising a record £200,000+ for the charity.
Glyn added: "COPS are a fantastic charity, one that the Staffordshire Federation have supported at a number of our own events, and they do a wonderful job in supporting the families."