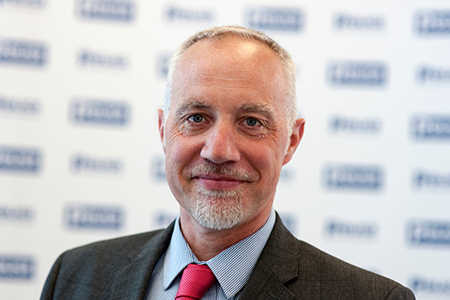 Staffordshire Police Federation's work influencing the powers-that-be has appeared to pay off after the Home Secretary made a very promising speech to the PFEW Annual Conference this week.
In his first address as Home Secretary, Sajid Javid flipped Police/Government relationships on their head as he pledged to do more to support officers.
He told the Police Federation of England and Wales' Annual Conference in Birmingham that one of his first tasks in the role was to visit Staffordshire Police to learn more about the issues. And he has since pledged more funding, more resources and more support for the service.
Speaking after the address on Wednesday, Keith Jervis, Staffordshire Police Federation Chairman, said: "Some of the comments that he brought out in his key note speech today were things that we'd said to him up in Staffordshire. Things around knife crime and the power of police officers to stop and search, and about the struggle we were having matching resources with demand. I think he has listened, so that's great for us. He's had, I think, the most positive reception I've seen a Home Secretary have in the eight years that I've been coming to conference. We are feeling positive."
Mr Javid promised to "reset" the relationship between the service and the Government, and said he would back measures such as stop and search and the wider roll-out of spit hoods.
Keith added: "In the short term we'd like to see a stronger financial commitment. He's already said that in the next spending review next year policing will be his priority, but I'd like to see something sooner than that to say, 'I realise how underfunded policing is and this is what I will commit to it'."
"Longer term, the proof of the pudding will be in the eating, and in twelve months' time if he doesn't deliver on the things that he said today, I am sure that conference will hold him to account."