Payroll deduction with No1 CopperPot Credit Union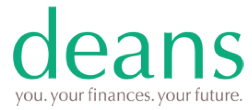 Staffordshire Branch of the Police Federation of England and Wales is pleased to let you know about a new financial planning surgery being provided with Deans Wealth Management here in Stafford. 
Deans Wealth Management is a firm of Independent, Values Based Financial Planners – delivering fully-comprehensive Lifetime Financial Planning.  They follow a process that helps you plan for your future and achieve your goals for the reasons most important to you.
Surgeries are scheduled between 10am and 3pm on the following dates, with their adviser Ed Marshall and held at the Police Federation Offices in Stafford.
Monday 27th January 2020.
Monday 2nd March 2020.
Monday 6th April 2020.
Monday 27th April 2020.
Monday 18th May 2020.
Monday 22nd June 2020.
Monday 27th July 2020.
Monday 24th August 2020.
Monday 28th September 2020.
Monday 26th October 2020.
Monday 30th November 2020.
Contact the Federation on 01785 242215 to schedule your meeting with Ed. The Police Federation can also provide contact details for Ed, so that you can speak to him beforehand as well. In preparation for the meeting, there are some steps for you to follow, to make sure you get the most out of your time together.
You can also read more on the Deans Wealth Management website www.deans-ifa.com including viewing their Letter of Engagement and Privacy Policy.