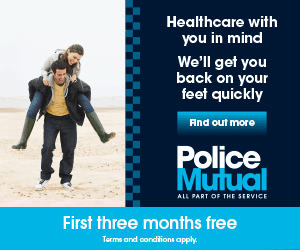 With Police Mutual Healthcare both you and your family can rest assured that if you're ill or injured, you'll have the best possible care and support to get you back on your feet as quickly as possible.
Benefits of the Healthcare Scheme
No waiting times - so you can see a consultant you want when it's convenient for you
Up to £30,000 in-patient treatment per year
Choose your place of treatment
First-class medical facilities
Family cover for all children under 18 years old
Private rooms with en-suite facilities
Our discretionary Healthcare Scheme provides cover for over 11,000 Police Officers, staff and their family members.
Find out more about the Police Mutual Healthcare Scheme by clicking here, or calling us on 0345 606 9901.